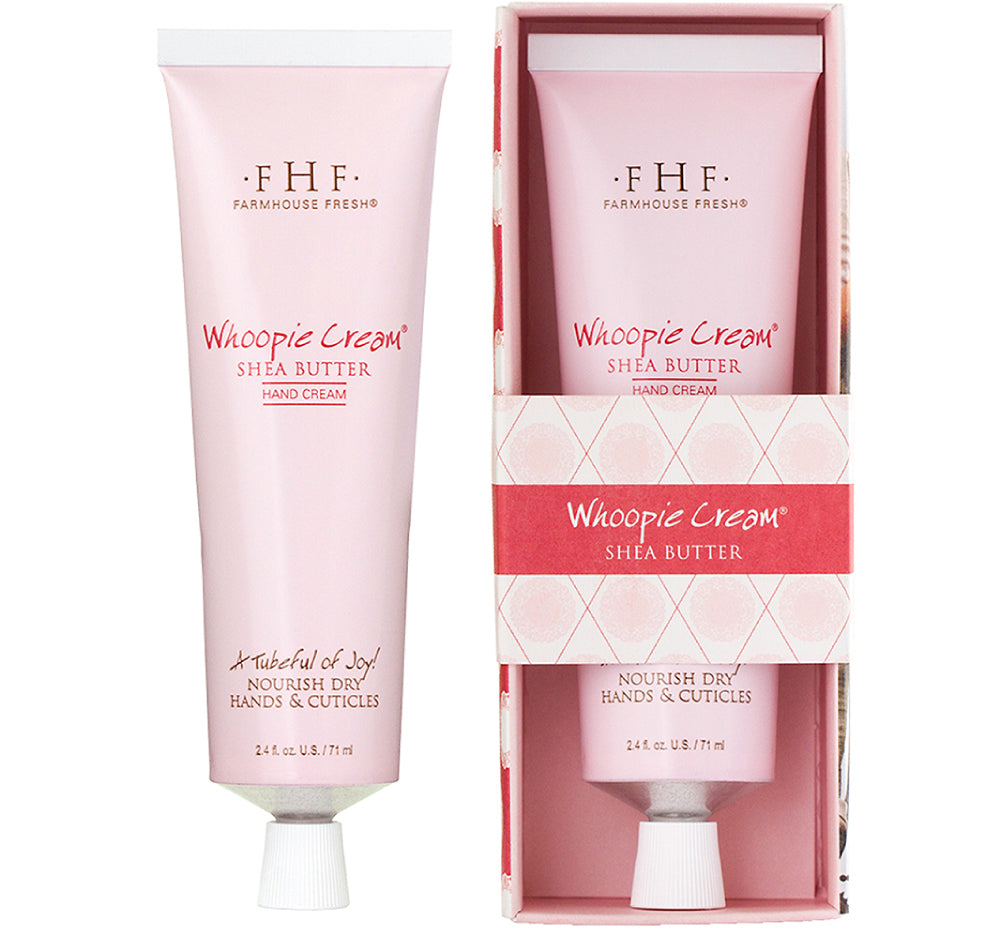 Farm House Fresh
Whoopie! Shea Butter Hand Cream
95% NATURAL | VEGAN | GLUTEN-FREE
Our #1 selling Shea Butter whip is now available as a tubeful of joy! Lightly scented with scrumptious white velvet cream and moist layer cake, it is hard to resist as a start to each morning... or as a sweet farewell to each day. So deliciously scented it's taste-tested as often as it's used (we do not recommend this!)
Inspired by the famous comfort desserts – Whoopie Pies. Farmers would find these handmade creamy cake-like delights in their lunchbox and shout "Whoopie!" We hope this every day cream becomes your every day delight, too.
The supple butters and Vitamin E packed Jojoba and Soybean oils calm even the severest of dry skin. This 2 oz. tube loves to travel!
Fun fact: Whoopie®! fragrances the dressing room of gorgeous Dancing With The Stars' host, Erin Andrews! Check out her dressing room photo (featured in the insets to the left).