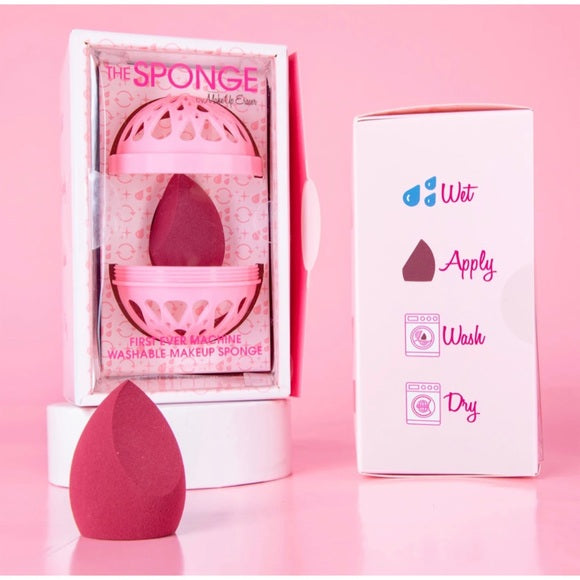 MakeupEraser
The Sponge
FIRST EVER MACHINE WASHABLE MAKEUP SPONGE! Bye bye dirty sponges forever! THE SPONGE is specially formulated by The Original MakeUp Eraser using the same unique "WashTech" technology to erase makeup out of your sponge by simple machine washing.
Dab or glide to apply foundation, concealer, contour, bronzer, highlighter, & more. Glide or swipe in circular motions to create a brush-like finish. Dab to create the iconic sponge-like finish.
Uniquely designed to be non-absorbent, consequently wasting less of your makeup! Use wet or dry for a flawless application. The wet sponge will expand in size to create a sheer finish. The dryer your sponge, t

he fuller the coverage.
Crafted to last 2x longer than other sponges and blenders.
THE SPONGE is SO soft & SO squishy. This unique texture, formulated with fibers similar to The Original MakeUp Eraser, creates a springy-like sensation for a flawless application, leaving you with a sensational & revolutionary experience.
Warning: May cause an addictive satisfying sensation. 😍