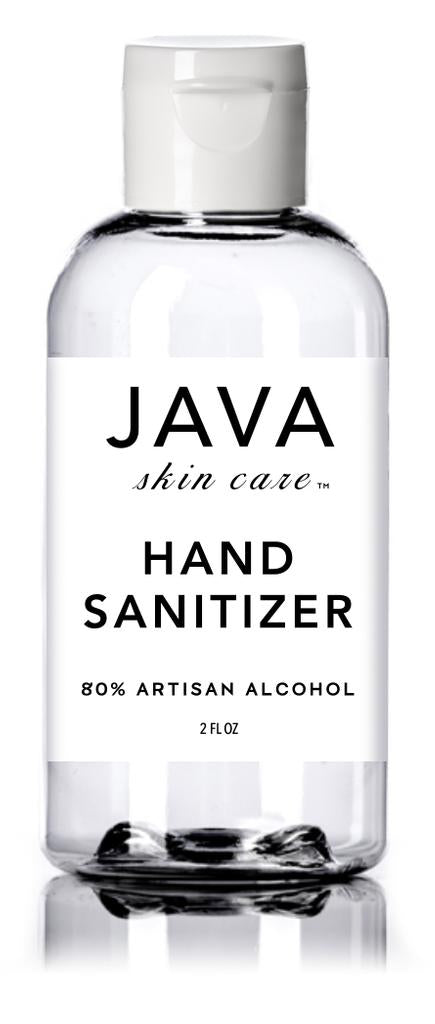 Java Skin Care
JAVA Hand Sanitizer
JAVA Hand Sanitizer is an artisan developed hand solution in partnership with one of our home town's best known distillers. 
In light of the global COVID-19 pandemic and alarming shortage of hand sanitizer, Java sprang into action to provide a high quality supply for you.
Following the WHO's (World Health Organization in Switzerland not the rock band…) formulation we go above and beyond minimum efficacy with 80% ethanol by volume vs. the 60% minimum recommendation.
Ingredients: 80% Ethanol, Agua, Hydrogen Peroxide, Glycerin, Essential Oil Blend (Lemongrass and Eucalyptus)

2 fl oz/ 59.14 ml
---
More from this collection