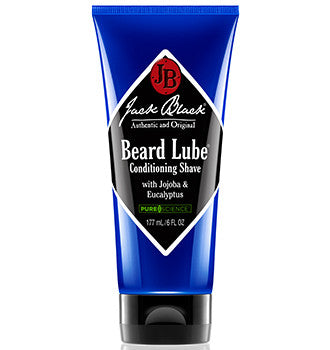 Jack Black
Jack Black Beard Lube Conditioning Shave
An entirely new way to shave. Enjoy a pain-free shave with this soothing, ultra-hydrating formula. Rich in nourishing fatty acids and phospholipids, Beard Lube binds moisture to the skin creating a smooth, effortless glide while preventing irritation, nicks and cuts.  Soothing oils and moisturizers hydrate the skin while the semi-transparent texture allows you to navigate around side-burns, beards, and mustaches. 
Unlike traditional shaving foams and gels which can dry out skin, our award winning Beard Lube® is a pre-shave oil, shave cream and facial skin treatment in one easy-to-use product specially formulated for men's shaving needs. 
The super light formula won't clog your blade and rinses easily.
---
More from this collection