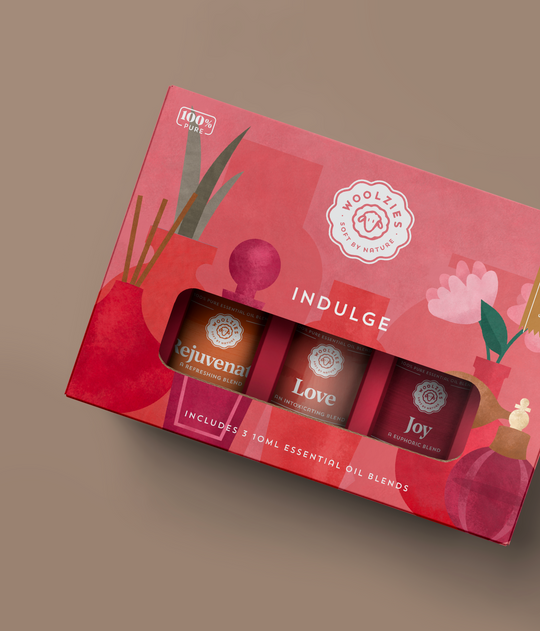 Woolzies
Indulge Essential Oils
Woolzies Indulge Essential Oil Collection is a set of three exotic and intoxicating oil blends that are perfect for self-care. Use these oils for luxuriating, relaxing, and recharging. These blends can be inhaled, diffused, and applied topically.
Woolzies Rejuvenate Oil Blend is an energizing oil with a citrusy herbal aroma that can recharge the mind and body. It contains oils of lemongrass, citronella, lemon, tea tree, lavender, and sandalwood.
Woolzies Love Potion Oil Blend has a rich floral scent that will encourage warm feelings and joy. It includes oils of jasmine, neroli, rose, white lotus, and vetiver.
Woolzies Joy Oil Blend is a citrusy floral oil that is uplifting and banishes heavy emotions. It contains bergamot, ylang ylang, geranium, lemon, coriander seed, mandarin, jasmine, palmarosa, and rose essential oils.
---
More from this collection